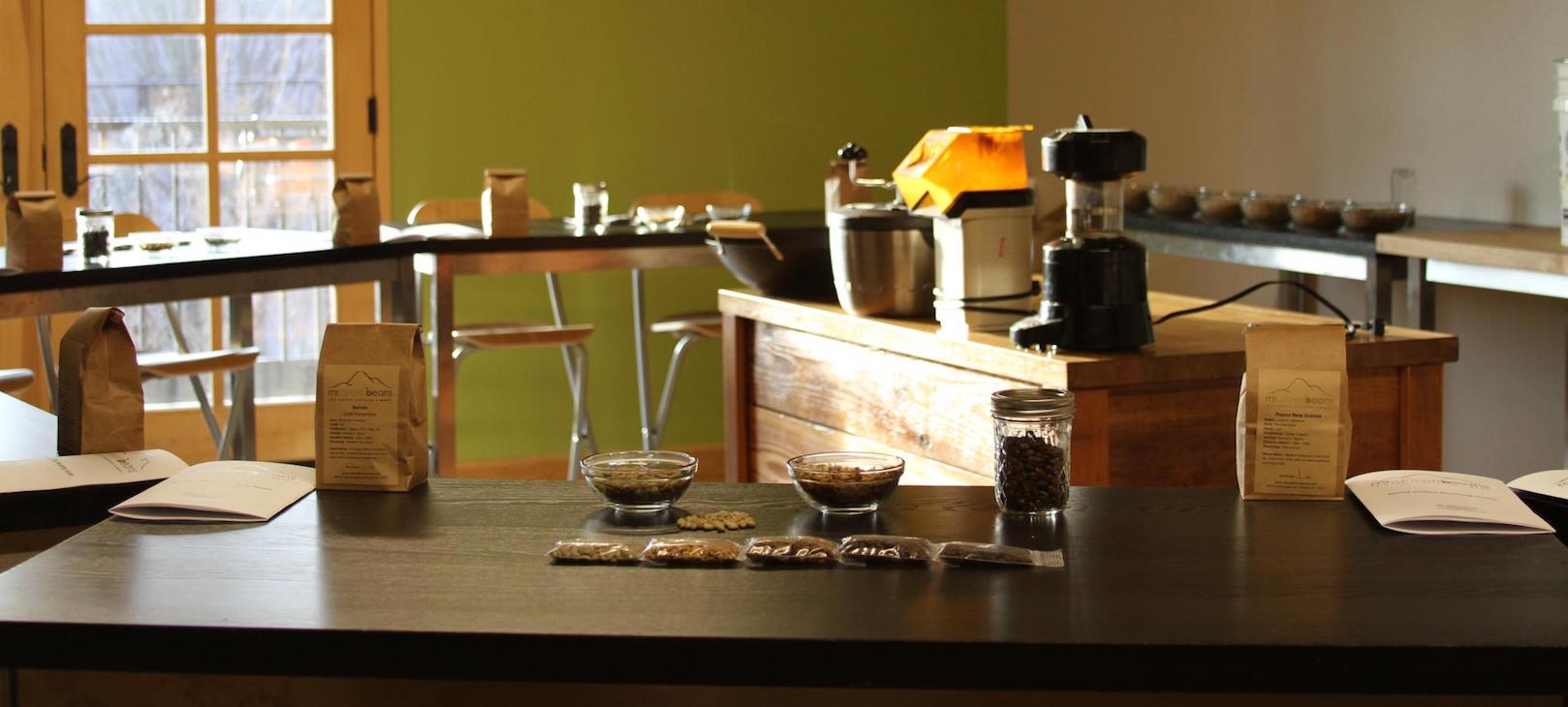 In this fun and interactive class we will show you just how easy it is to roast your own coffee at home.
You don't need fancy roasting devices or hours of time, you can roast your own coffee using a simple frying pan or old hot air popcorn popper and it takes less than 15 minutes.
Our Intro to Home Coffee Roasting class will walk you through the basic principles of roasting coffee and will include several demonstrations of the roasting process.  Each class participant will leave with a pound of green beans, a copy of our DIY Guide To Roasting Coffee as well as the knowledge and confidence to roast their own coffee at home.